The chain store map helps users easily find the nearest store information, convenient for shopping. So how can businesses own a chain of stores displayed on the map in the most complete way? Join IOTLink Map4D to find out the best problems and solutions through the following article! 
Problems faced by chain stores
A common situation today, a number of retail businesses in Vietnam have not yet optimized their business management activities for their store chains. 
The situation that a business opens many branches in a short time will face many difficulties. Such as management of revenue, costs, goods, human resources, etc. Since then, there have been many limitations in stabilizing for business development. 
Besides, if the chain stores do not agree with each other, the promotion will be difficult. 
For offline business, it is not possible to display the chain of stores with accurate information on the map. Customers find it difficult to find stores. Sometimes customers make purchasing decisions at their competitors. 
Online business has not fully promoted the visual image of the store in every corner. When customers have decided to choose online shopping, all images of the store and products must be intuitive and full of information. Images displayed in 2D will make it difficult for buyers to visualize, affecting the store's business. 
Build a chain store map with Map4D
To improve business efficiency, businesses first need to optimize their chain store listing page. It means providing full information of the store to customers interested in products/services. Thus, the buying process from searching store information, to shopping store and making a purchase decision will become more convenient. Thereby creating a shopping process that brings satisfaction to customers, promoting high conversion rates for businesses. 
Chain stores show on the map
Map4D can create a map of chain stores of businesses stretching across Vietnam. Solve the problem of how many stores the business has, distributed in which provinces. From there, customers know the size of the business.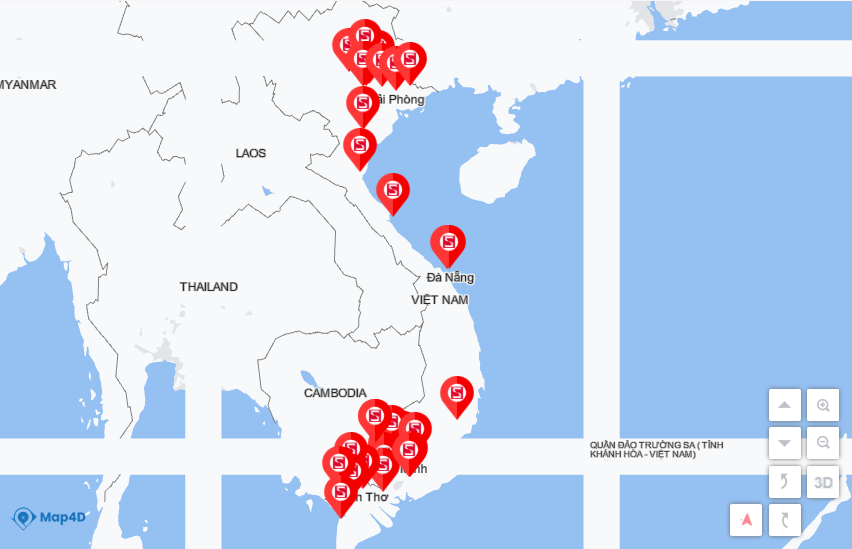 Locate visitors, suggest the nearest store
With the high-tech features that Map4D brings such as: 
– Provide APIs: Direction, Geocoding, Autosuggest, Place search,... 
 – Provide Map4D SDK, Map Service SDK. 
 – Programming service to embed Map4D application on Web or App on Mobile. 
Users can easily find the store closest to their location. Find out the shortest and fastest way to shop. From there, the ability of the business's conversion rate to increase.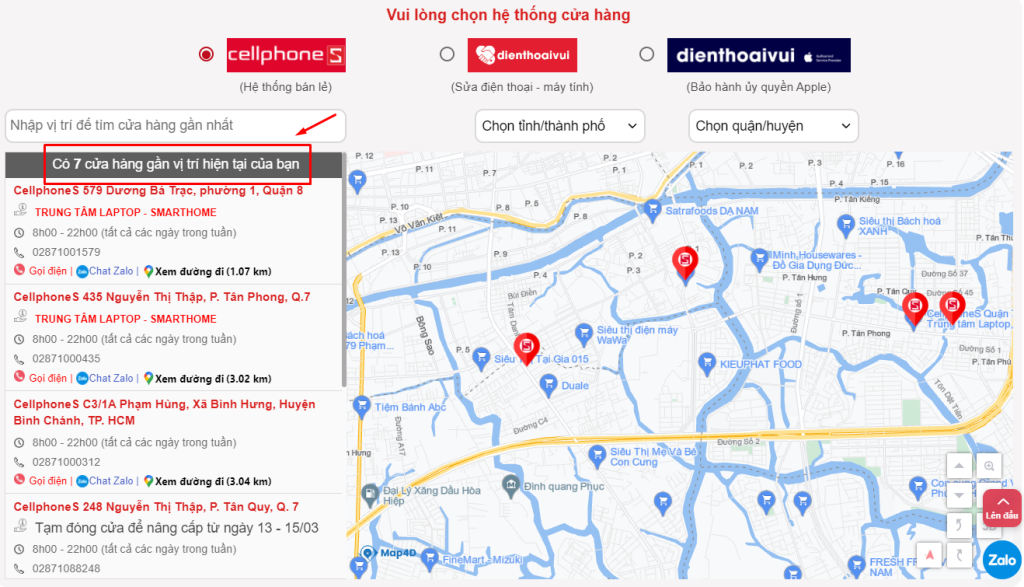 Provide complete store information
Businesses can describe the most detailed information of each store on the map. Specifically: Store name, address, operating status (opening - closing time), contact phone number, ... 
With the display of specific information above, customers can go to the right place and at the right time when the store is serving. Or maybe customers will contact to shop online. From there, the store's staff will serve customers quickly and conveniently.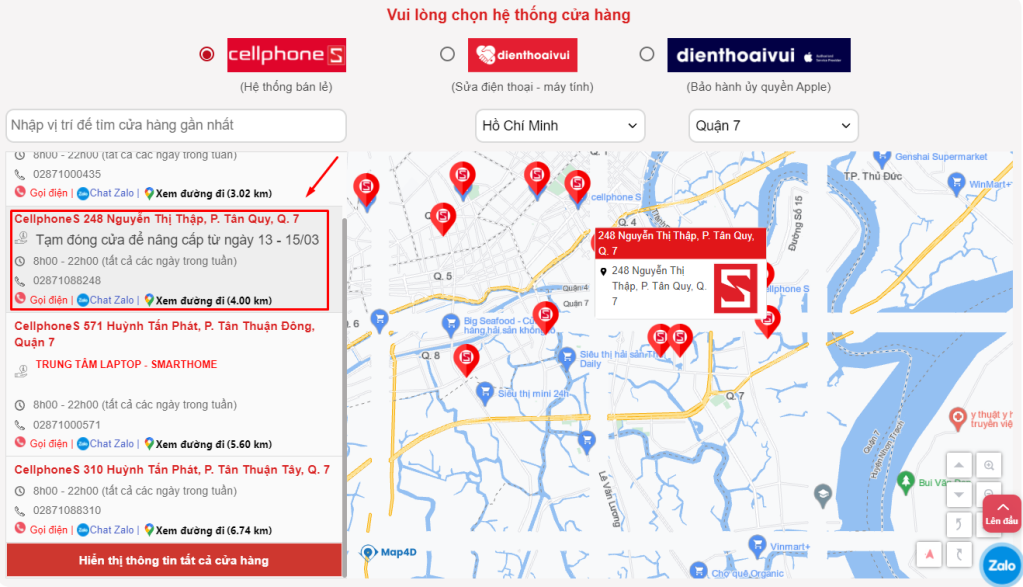 Shopping using 3D simulation
IOTLink's Map4D features 3D simulation of the store system. This feature simulates in detail to each shelf in real time. Then allow connection with online sales channels, making it easy for users to shop at home. 
Map of chain stores to improve business efficiency
Failure to fully display the chain of stores on the map, not providing full information of each store means that you are pushing customers to your competitors and making your business worse. 
Collaborating with IOTLink, integrating Map4D digital map platform to optimize positioning and information of businesses. Solve business problems. From there, users actively find your business, doubling the opportunity for business development.