General Terms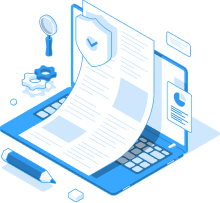 These terms help define the relationship between you and Map4D.
We grant you the right to use our services if you agree to abide by these terms, which reflect IOTLink's way of doing business with Map4D digital mapping platform services.
Our Responsibilities
Provide many useful services: We provide a variety of services covered by this term, including:
Map4D website and app.
Integrated service.
Many of these services contain content that you can interact with.
– Develop, improve and update services of Map4D:
We are constantly developing new technologies and features to improve our services.
In the process, we may add or remove some features and functionality, increase or decrease the limitations that apply to the services. And start offering new service or stop offering old service.
When a certain service requires or contains downloadable software, in some cases that software may automatically update on your device as soon as a new version or feature becomes available.
Some services allow you to adjust automatic updates.
If we make material changes that have a negative effect on your use of our services, or stop providing a service, we will notify you within a reasonable period of time in advance. Except in an emergency, such as when we need to prevent misuse, meet legal requirements, or resolve security and operability issues.
– We are responsible for indemnifying the Customer (except Customer does not incur service charges) damages occurred due to our fault in violation of the quality of Service provision. We will compensate by deducting the fee in the month of use according to the agreed level of the two parties but not exceeding the value of using the Service of that month.
Your Responsibilities
Compliance with these terms: You are required to comply with these terms and the right we have granted you to use our services will continue in effect as long as you comply with these terms.
Respect others: We want to maintain an environment in which everyone respects each other, so you must adhere to the following basic codes of conduct:+ Comply with applicable laws in Vietnam Male.

Respect the rights of others, including privacy and intellectual property rights.
Do not harm others or yourself (or threaten or encourage such harmful conduct) — for example, by misinformation, fraud, illegal impersonation, defamation, bully, harass or stalk others.
Do not misuse, harm, interfere with or disrupt the services – for example, by accessing or using them in fraudulent or deceptive ways, spreading malware, hacking or bypass our systems or protections.

Your right to use content: Some of our services are designed so that you can upload, store, or share your content. You are under no obligation to provide any of your content to our services and you can choose what content you want to provide. If you choose to share or upload content, please ensure that you have the necessary permissions to do so and that it is legal content.
Register to use the service of Map4D
To register to use all Map4D services, you need to register and authenticate an account on the Map4D system. When you use our APIs (application program interfaces) or SDKs, you need to generate an access key. Each access key that you generate can be used for many different services that we provide. You can limit the applications or websites that call our services through this access key.
Please secure your account and monitor the use of your access keys. You are responsible for all use of the Service under your account, whether authorized or not, including any use of your access key. When there is a problem with your account, you can contact us so we can assist you to limit the use of your account or your access key in case your account is used. illegal.
If you enter into this agreement on behalf of your company or another entity, you represent that you have the right to bind that entity to these Terms, in which case "you" shall mean legal entity you represent.
Your Map4D Account: You are responsible for everything you do through your Map4D account.
Organizations or businesses that use Map4D's services: Businesses, organizations, etc. want to use our services, it is necessary to have a representative of that organization agree to these terms.
Communication related to Map4D services: In order to provide services, we will sometimes send you emails about the service and other information.
Fees and payments
You agree to pay all fees incurred when you use our services. Service bills are billed monthly according to the rates that we have published here and deduct the promotions you are entitled to (if any). All fees are non-refundable unless prohibited by applicable Vietnamese law.
We are not responsible for bank fees, interest charges, currency conversion fees while you bill for Map4D services.
We only accept payments in the current Vietnamese currency (VND).
Our fees listed are inclusive of tax in accordance with the applicable laws of Vietnam. We will default to send the reconciliation minutes, invoices (if any) according to the account information you have registered.
In addition to the fees charged by the price of the Map4D services that you have used, you are not responsible for paying us any other fees.
You can pay our service fee by cash, bank transfer or online payment here .
From the first to the last day of the current month, you are responsible for paying us the service fee of the month preceding the current month. If you do not pay on time, your Map4D account may automatically be temporarily blocked from using the service until all your fees are paid in full, and your promotions for that month will also be blocked. expire.
We have the right to recourse to service fees and late payment interest in accordance with applicable laws.
During the payment process, it is recommended that you comply with the regulations and instructions to ensure the transaction is safe and ensure your interests. We are not responsible for orders, payment contracts when incorrect payment information, our beneficiary account information or transfer content.
You are solely responsible for the legality of the payment you have made to us. In the event that a government agency or a cooperating partner, our payment support informs you that the payment you have transacted with us is identified or suspected of fraud or forgery , we reserve the right to block the account for which you subscribe to the Services and related Services for which you have paid us.
Content in Map4D . services
Your content: Some of our services give you the opportunity to make your content public. For example, you can upload pictures, write articles about a certain place on Map4D. These contents remain yours.
Contents of Map4D: Some of our services contain content that belongs to Map4D. You may use Map4D's content as permitted in these terms, but we retain all intellectual property rights we hold in respect of such content. You may not remove, obscure or alter any of our trademark features, logos or legal notices.
Disclaimer
YOU EXPECTLY acknowledge and agree that to the fullest extent permitted by CURRENT LAW, YOU WILL BE RESPONSIBLE FULL RISK FROM OUR USE OF OR impossibility to use ANY OF OUR SERVICES THROUGH OUR SERVICES THROUGH ANY RISKS OUR SERVICES. YOU ARE ALSO RESPONSIBLE FOR QUALITY, PERFORMANCE, ACCURACY AND EFFICIENCY IN THE USE OF OUR SERVICES. THE SERVICE IS PROVIDED "AS IS" AND "AS IS" WITH ALL IMPLICATIONS AND WITHOUT WARRANTY OF ANY KIND. WE DISCLAIMER OF ANY WARRANTIES AND CONDITIONS OF THE SERVICE WRITTEN, IMPLIED OR STUDY.
Non-Map4D Content: WHEN USING THE SERVICES YOU MAY MATTER WITH USER OBJECTS AND OTHER THIRD PARTY CONTENT ("NOT MAP4D CONTENT") AND SOME OF THIS CONTENT MAY NOT BE GENUINE CASE. MAP4D WILL NOT BE RESPONSIBLE FOR OR CONNECTING TO NON-MAP4D CONTENT, INCLUDING ANY INFORMATION OR ANYTHING OR IN ANY NON-MAP4's NON-PROOF, CONFIDENTIAL CONTENT INTELLECTUAL OR ANY CONTENTS LOST OR DAMAGE OF ANY KIND AS RESULTS OF USE OF ANY NON-MAP4D CONTENT.
Conditions of Practice and Acceptance of Risk: WHEN YOU USE OUR MAP DATA OR SERVICES, TRAFFIC INFORMATION, TRADE INFORMATION AND OTHER CONTENT OF MAP4D, YOU CAN SEE THE ACTUAL CONDITIONS DIFFERENT BETWEEN MAP RESULTS AND CONTENT, SO YOU MUST BE CONSIDERATION AND PERSONAL RISK WHEN USING MAP4D. YOU ALWAYS BE RESPONSIBLE FOR YOUR ACT AND THE CONSEQUENCES FROM THAT ACT.
Harmful to your computer, smartphone: YOU UNDERSTAND AND AGREE THAT YOU ARE COMPLETELY RESPONSIBLE FOR ALL RISKS AND DAMAGE TO YOUR PROPERTY FROM USE OF THE SERVICE OR ACCESSING OUR SERVICES PROVIDED.
Resolve Disagreements
Both the law and these terms give you the right to a certain quality of service and to be told how to fix it if something goes wrong.
Both the law and these terms attempt to balance your interests with Map4D's interests in the event of a problem. That is why the law allows us to limit some of our liability under these terms.
These terms limit our liability only to the extent permitted by applicable law. These terms do not limit our liability in the event of fraud, fraudulent misrepresentation, or death or personal injury resulting from negligence or possible misconduct. intention.
In addition to the liabilities described above, Map4D is only liable if it violates these terms or under applicable law.
Measures to handle in case of problems
Before proceeding with the processing described below, we will notify you in advance as reasonably practicable, describe the reason for the action and give you an opportunity to correct the problem, unless there are reasonable reasons for us to believe that giving such notice will:
Violate the law or the order of a law enforcement agency.
- To adversely affect the investigation.
– Adversely affect the operation, integrity or security of our services.
– If we reasonably believe that something of your content violates these terms or violates applicable law, or may cause harm to users, third parties, or Map4D, we warrant reserves the right to remove part or all of such content in accordance with applicable law. Examples are child pornography, content that promotes human trafficking or harassment, terrorist content, and content that infringes the intellectual property rights of others.
– Suspend or terminate your access to Map4D services.
Map4D reserves the right to suspend or terminate your use of the services or delete your Map4D Account in any of the following cases:
– You are in serious or repeated breach of these terms.
– We are required to do so in order to comply with certain requirements of the Competent State Authority.
– We have good reason to believe that your conduct causes damage or creates liability for a user, third party or Map4D. For example, by hacking, providing false information, or copying in whole or in part content that is not owned by you.
– Entering into a situation of force majeure that cannot be resolved within 60 (sixty) consecutive days from the date of the occurrence of the force majeure event in accordance with the law and must send a notice to us. .
– You have a need to terminate the use of the service and have informed us.
- Other cases as prescribed by law.
Obviously you can always stop using our services at any time. If you stop using a service, we'd love to hear why we can continue to improve our services.
To make sure you don't miss anything, please read more about 
Map4D Policy.