Introduce
When using our services, you trust us to share your information. We understand that this is a big responsibility and we work hard to protect your information and keep you in control.
This Privacy Policy is intended to help you understand what information we collect, why we collect it, and how you can update, manage, export and delete your information.
This policy is effective from January 1, 2022.
We develop map-related services for integration into third-party applications.
You can use our services in a variety of ways to manage your privacy.
To help explain things as clearly as possible, we've added examples or illustrative images/videos and provided definitions for the specific terms we use in our services.
In addition to these policies, you also need to consider 
Map4D . Terms of Service
 to ensure that you do not miss important information regarding our responsibilities and yours while you use the services provided by us.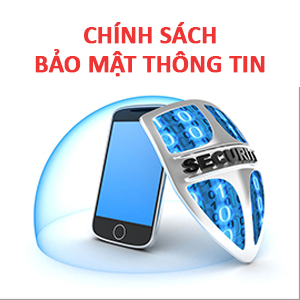 Information Map4D Collects
We want you to understand the types of information we collect when you use our services
We collect information to provide better services to all of our users. For example, we collect keywords that users frequently search for to better understand the actual needs of users, from which we build more optimized features. The information Map4D collects and how that information is used depends on how you use our services and how you manage your privacy controls.
Information you create or provide to us
When you create an account on the Map4D system, you provide us with personal information including your email, password, in addition you can provide additional information such as your name, phone number your city, province in which you live. You can also create an account on the Map4D system through accounts available on some other platforms. We only use this information with your permission.
We collect information that you create and upload when you use features on the Map4D system, including: Create a place on Map4D, request to edit some information of a place on the system. Map4D, save locations on Map4D…
Information we collect when you use our services
Your browsers and devices
We collect information about the applications, browsers, and devices you use to access Map4D's services. This helps us provide features such as automatic product updates.
The information we collect includes the type of browser and information about the device you are using.
We collect this information when a Map4D service on your device connects to our servers. For example, when you access the Map4D system and use the features on the Map4D system.
This information will not be shared with anyone other than to improve the user experience.
Information about your location
We collect information about your location when you use our services. This helps us provide features like driving directions, search results for places near you based on your general location.
We may determine your location with varying accuracy by:
Works on Map4D services, such as what you search for and places you label as home or work.
The types of location data we collect and how long we store it will depend in part on your device and account settings.
The reason Map4D collects data
We use data to develop better services.
Service Provider: We use your information to provide services such as processing the terms you search for to return more optimal results to you.
Maintain and improve our services: We also use your information to make sure our services work as intended, such as providing you with more accurate navigation. In addition, we also use your information to improve our services. For example, understanding which search terms are used the most helps us understand your habits to make better recommendations for you.
Measure performance: We use data for analysis and measurement to understand how our services are used. For example, we analyze data about your visits to our websites to do things like optimize product design.
Contact you: We use the information we collect, such as your email address, to interact with you directly. For example, we may send you notifications if we detect suspicious or unusual activity for your account on the Map4D system. In addition, we may notify you of upcoming changes or improvements to our services.
Protect Map4D, Map4D users and stakeholders: We use information to help improve the safety and reliability of our services. This includes detecting, preventing, and responding to fraud, abuse, security risks and technical problems that could harm Map4D, Map4D's users or stakeholders .
We will obtain your consent before using your information for a purpose not covered by this Policy.
Share your info
Map4D will not share your personal information with companies, organizations or individuals outside of Map4D.
Secure your information
We integrate security features into our services to protect your information.
All Map4D services are packed with powerful security features that continuously protect your information. The insights we get from maintaining services help us detect and automatically block security threats so they never reach you. If we find something potentially risky that we think you should be aware of, we'll notify you and walk you through steps for better protection.
We work to protect you and Map4D from unauthorized access, alteration, disclosure or destruction of the information we hold, including:
– We use encryption to secure your data during transmission.
– We review the ways we process, store and collect information, including physical security measures, to prevent unauthorized access to our systems.
– We only allow Map4D employees and representatives to access personal information who need it to process it. Anyone with this access is required to fulfill strict contractual confidentiality obligations and may be subject to disciplinary action or termination if they fail to comply with those obligations.
Compliance and cooperation with regulatory authorities
We regularly review this Privacy Policy and ensure that we handle your information in a manner that complies with this policy.
We comply with the provisions of Vietnamese law in relation to the services we provide.
In the event of a complaint, we will respond by contacting the complainant. We cooperate with the appropriate regulatory authorities to resolve your complaints regarding the services we provide.