Map4D contributes to the successful construction of agricultural digital maps
Choosing the right technology platform is the premise in building digital agricultural maps. And gather database on crops, livestock and aquatic products.
Map4D is a technology platform built on the basis of 2D, 3D, 4D . maps display images in real time, meeting the requirements of building a complete and accurate digital agricultural map of Vietnam with high security.
The role of Map4D in digital agriculture development
Allows connection with many technology applications, serving management and operation activities
Mapping agriculture with full necessary database, supporting effective agricultural planning, increasing productivity, reducing time and cost
Determine the environmental, climate and soil conditions of each area
Good control over real-time processes from harvesting, packing, shipping to reaching the consumer
Switching arguments in agriculture is an inevitable need that no one can go against. It is important to choose the right technology platform, allowing the integration of applications on the same platform, easy management, operation and practical application.
Displays information about the basic managed object.
Display of land plots of cropping areas on digital and satellite maps.
Statistics on planting area of each cooperative, land plot, region, type of crop.
Relevant reports on area, type, productivity, output, investment value, etc.
Slide Background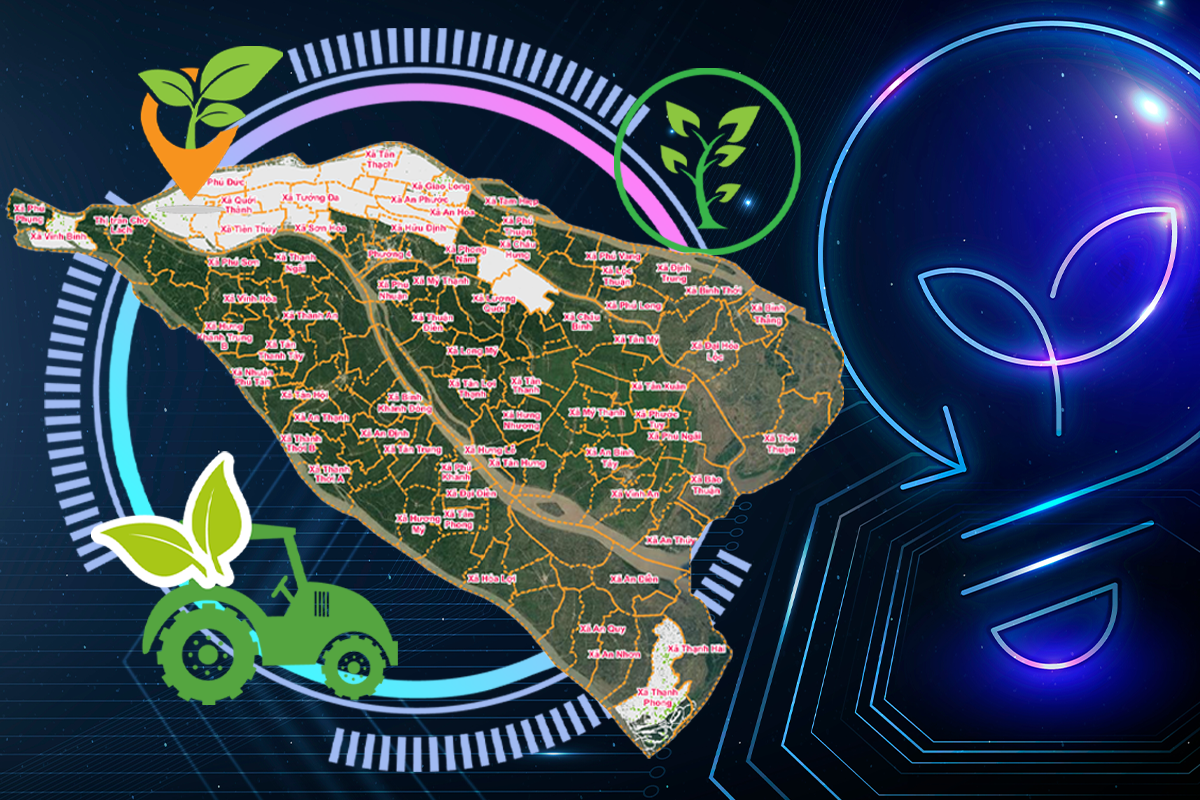 MAP4D
Quản lý nông nghiệp số Bến Tre

- Nông dân chạy đua nuôi, trồng theo thời vụ
=> Cung trội hơn cầu.

- Bất cập, hạn chế trong công tác phòng, chống và kiểm soát dịch bệnh
=> Khó kiểm soát và điều hành.

- Nguồn lực xúc tiến, quảng bá sản phẩm nông nghiệp còn thấp, chưa đủ sức lan tỏa
=> Nguồn nông sản bị tồn, "được mùa mất giá".

- Công tác quản lý nhiều công đoạn thủ công, tốn nhiều thời gian
=> Khó quản lý và dễ xảy ra sai sót.

>>> Vậy làm thế nào để quản lý và kiểm soát nông nghiệp tốt nhất?